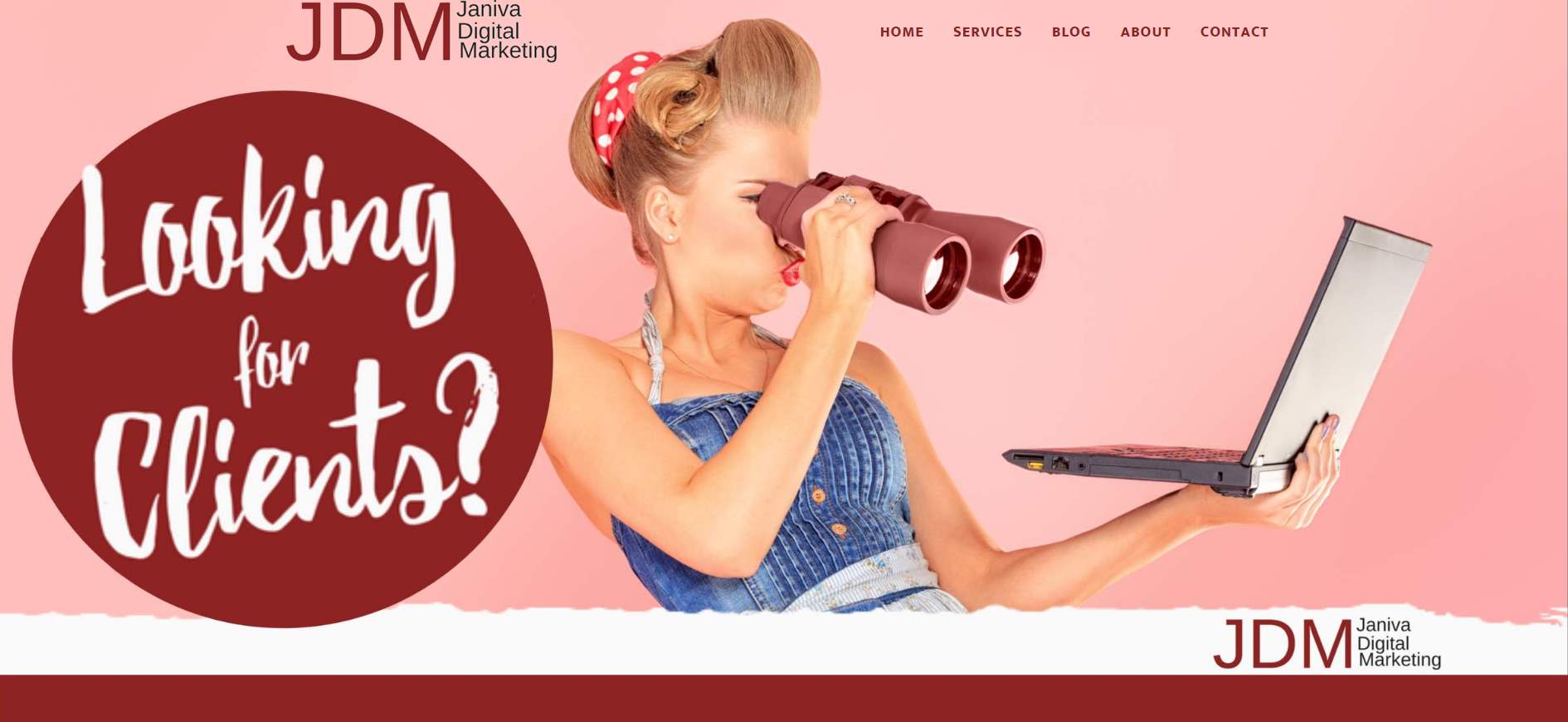 Well the Janiva Digital Marketing website was an absolute delight to create.
Starting with one fabulous image and the rest all just fell into place .. .we love it.
Anita from Janiva Digital Marketing was so pleased she was doing a happy dance!
The site looks awesome!
I'm so freaking happy with this site!!!!!
I'm so thrilled you designed this site. Really, you hit it right on. I couldn't be more pleased. SO HAPPY!!!!!